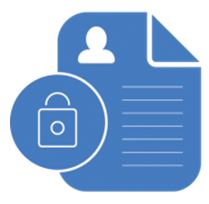 El.Mi S.r.l. is committed to protecting the privacy of users so we ask you to read carefully the following information in order to understand how personal information is collected and processed.
Data Controller
El.Mi S.r.l.
Largo F.lli Cervi, 8 – 20055 Vimodrone (Milano) ITALY
Fiscal code / VAT number: 02885330155.
El.Mi S.r.l. operates in the trade sector and is enrolled in the Register of Companies of "Milano, Monza e Brianza e Lodi" with the registration number 02885330155 from 12/03/1976. Registered in the Economic and Administrative Repertory with number MI – 932416.
El.Mi S.r.l. can be contacted by phone at the number +39.02.269411 or by e-mail at info@elmisrl.it or by certified e-mail at el.misrl@legalmail.it.
El.Mi S.r.l. operates through its own staff and through its website www.elmisrl.it.
El.Mi S.r.l. can therefore collect personal information at any time, both during online purchasing or registration, during visits at our personal headquarters, or during conferences, fairs or other events organized in general when you interact in another way with El.Mi S.r.l.
What personal information is collected?
El.Mi S.r.l. collects personal information when it is provided directly by the user or through the use of our website, for example:
Information about user and the company for which the user works, when the user contacts us or is contacted to request a quote for one or more of the products / services we treat or when user creates an account in our web site.
In these cases the information could include the name and contact details of the user, the name and details of the company for which the user works, information on the role held in the company, e-mail address, telephone numbers, shipping addresses and in general all the data necessary to issue an estimate and an order confirmation.
Information on transactions, billing and deliveries, in case the purchase of a product or a service we have marketed has been made.
Information on the user and the company for which the user works, if you respond to a promotional activity or register to attend a conference organized by El.Mi S.r.l.
Sent marketing emails could automatically detect if the email was received or opened. We use this information to measure the effectiveness of our promotional activities but also to personalize our promotional messages and to verify their approval by users.
Purchase of a product from El.Mi S.r.l. involves storing e-mail addresses and personal data in our database in order to track the user's purchase history and keep track of units sold for the purpose of verifying the product warranty. In this case it is not possible to delete data from our database, but if you want you can avoid receiving promotional e-mails.
By providing your personal data to El.Mi S.r.l., during a telephone contact with the operator or through registration on our website, the user assumes the responsibility of the data supplied and guarantees to have the right to communicate or disseminate them, freeing the Holder of any responsibility towards third parties.
How is personal information used?
The personal information collected may be used for:
Process the order received, send the order confirmation and / or communications regarding any order changes, delivery times, changes.
Process the order entered and / or provide the services purchased.
To communicate with the user, manage and respond to questions, suggestions or complaints received through our website or through a telephone or e-mail contact.
For market research, for example, we may contact you for feedback on products and services.
To send marketing or promotional messages on the products / services marketed.
For security purposes, to investigate fraud and where it is necessary to protect ourselves or third parties.
To comply with legal regulatory obligations.
The legal reasons that underlie our processing of personal information, as part of the data protection law, are as follows:
The processing of data is necessary to enforce a contract with the user or take the necessary preliminary steps to make a contract executive (for example, to create a quote as a result of the requests expressed by the user or for example in case of order of purchase to process delivery, invoicing or credit collection documents).
Because it is in the legitimate interest of El.Mi Srl and the user's company, when the user issues orders on behalf of the company.
Because we have obtained your consent, for example when we have been contacted for a question, when optional information has been added to your account profile and if you have agreed to receive our newsletter.
Because it is a legitimate interest of El.Mi Srl as a supplier of technical solutions in order to offer users the solutions best suited to their needs based on the information expressed by the user during the contact and request for a quote, as well as in quality of e-commerce provider to maintain and promote its services.
With whom does El.Mi share personal information?
El.Mi S.r.l. must share information with selected third parties in order to do business.
Specifically, since El.Mi S.r.l. is a commercial company, it may happen that the personal information collected is shared with the manufacturers of products and services marketed, in order to complete the service offered, protect the user's rights in relation to the product purchased, such as in the case of specialized technical support before and after sales, product warranty, hardware and software updates, and finally, so that the user can be informed about commercial promotions or technical innovations related to accessories or updates of the product purchased.
If personal data should be transferred outside the European Economic Area (EEA), we will guarantee, as required by applicable law, that privacy rights are adequately protected with appropriate protection measures. For more information about these protective measures, contact us.
El.Mi S.r.l. may also share personal information with third parties in order to carry out its business and meet the legal obligations in tax and administrative matters:
Transport companies and customs offices for shipments
Banking companies and e-commerce payment systems such as PayPal and Multisafepay for the management of receipts and payments
Professional consultants, financial administrations or public offices for the fulfillment of fiscal and administrative obligations
Legal advisers or credit recovery companies.
Finally, El.Mi S.r.l. may disclose personal information if it believes that such disclosure is necessary to protect the rights, property or personal safety of El.Mi S.r.l., its customers or employees or the public or when otherwise authorized by law.
Mode and place of processing of collected data
El.Mi S.r.l. adopts appropriate security measures to prevent unauthorized access, disclosure, modification or destruction of personal data collected.
The processing is carried out using information and / or telematic tools, with organizational methods and with purposes related to the performance of its economic activity.
Personal data are processed at the headquarters of El.Mi S.r.l. and in any other place where the parties involved in data processing are located.
Personal data are kept for the time necessary, for the purposes mentioned above, this period may therefore vary depending on the interactions with the user.
For example, when a purchase has been finalized, we retain a copy for the period necessary for billing, taxation and possible warranty coverage. We could also be a copy of the correspondence between us and the user, for example, a legal complaint was filed. In the event that the type of product is available, it has been updated over time in order to be informed about all the products / services purchased.
The user can request at any time the interruption of the treatment or the cancellation of data.
How information is protected
The goal of El.Mi S.r.l. is to always offer the highest level of services and security to its customers and elmisrl.it has been specially designed to be a safe place.
To ensure the security and protection of personal details, every time the user sends sensitive information, we use SSL (Secure Sockets Layer) encryption, the most innovative technology to encode and protect data, the user's guarantee for a transaction safety.
Your account information and personal online profile information is password protected so that only the user can access it. The user can change the account information and the personal profile of the ??? using the email address and password, by entering the appropriate section reserved for the user account. It is recommended never to disclose the password to anyone. For our part, we will never ask for the password through unwanted telephone calls or e-mails.
Even the personal data collected for the conduct of our business through direct sales and entered into our database, are password protected and accessible only to authorized treatment operators.
How can I access, update, correct or delete personal information?
The user has the right at any time to obtain confirmation of the existence or otherwise of their personal data by making a request to El.Mi S.r.l.
The user has the right to know its content and origin and to verify its accuracy, request its integration, updating, correction, transformation into anonymous form, cancellation or blocking in violation of the law, as well as oppose in any case, for legitimate reasons, to their treatment.
In the case of a user registered on the www.elmisrl.it website, you can view and edit your personal profile information at any time by clicking on the My Account section, which you can access at any time via the link on the bar navigation. If you have forgotten your password or in case of other problems in accessing or changing your personal data on www.elmisrl.it, contact the Help Desk at +39.02.269411.
Information not contained in this policy
Further information in relation to the processing of Personal Data may be requested at any time to the Data Controller using the contact details.
Cookies on elmisrl.it
Consent to the use of cookies is requested to the user when he accesses the website and is regulated by the cookie policy.
Contacts
Any questions relating to this privacy statement must be sent via e-mail to: info@elmisrl.it.
Updates to the privacy policy
El.Mi S.r.l. may from time to time change this privacy statement to reflect changes in the law, regulatory guidance or our data protection practices in accordance with the law. In these cases, and when required by law, we will provide a new or updated notice detailing in detail how the use of personal information has changed and, if necessary, we will request the user's consent to continue with the processing of data.
Content verified on the 25th May 2018